Providers
Dr. Steven Pinkert and our friendly staff aim to provide patients with a welcoming and supportive environment for them to receive effective treatment for substance abuse. The staff is attentive, knowledgeable, and available to help patients with any questions or concerns they may have. In addition to normal office hours, we also have afternoon and evening office hours available to ensure we are accommodating all our patients. All our staff is highly trained and experienced in medical office administration and the treatment of patients with addiction. The team at our opioid addiction treatment center is currently accepting new patients.
Steven David Pinkert, MD
Dr. Steven Pinkert is a psychiatrist who specializes in diagnosing and treating patients with addiction. He received his medical doctorate from Northwestern University Feinberg School Of Medicine and completed his residency in Psychiatry at the University of Illinois College of Medicine. He also completed a Fellowship specializing in Addiction Medicine with the University of Florida, Shands. Dr. Steven Pinkert has over 20 years of experience in psychiatry and a passion for helping patients struggling with addictions. As an experienced psychiatrist, he utilizes a hybrid approach of psychotherapy and medications to treat all patients. He founded the Buprenorphine Treatment Centers, Inc to help people by providing an accessible and effective addiction treatment center.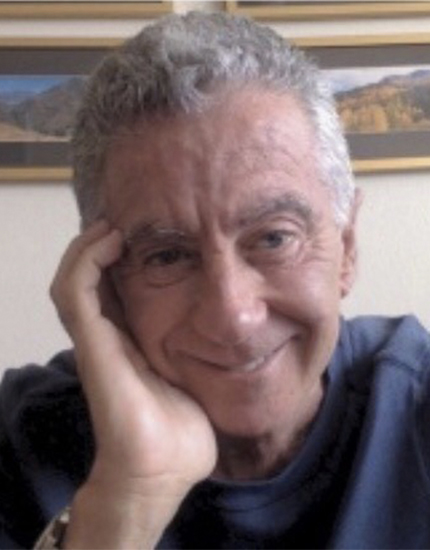 Paula Parsons, DNP, MSHL, MSN, APRN, FNP-C, PMHNP-BC
I am a dual Board-Certified Family Nurse Practitioner (FNP) and Psychiatric Mental Health Nurse Practitioner (PMHNP) with a Doctorate in Nursing Practice, licensed to practice in the state of Florida. As a doctorally prepared nurse practitioner, I take a holistic and evidence-based approach blended with clinical experience, personal observation, and intuition in the care of each patient. I am passionate about providing quality and comprehensive mental health services to adolescents and adults. I possess strong clinical skills enhanced by my natural ability to build rapport with patients and families. As an FNP / PMHNP, my role is multifaceted, including educator, mental health advocate, and therapist.
Joining the team at the Buprenorphine Treatment Center in 2020 has been a welcoming experience. I work with adult patients in treatment for addiction and various mood, anxiety, and thought disorders. Through the collaboration of a psychiatrist and licensed therapists, I utilize medication in conjunction with therapy to improve patient outcomes. I look forward to the possibility of working with you.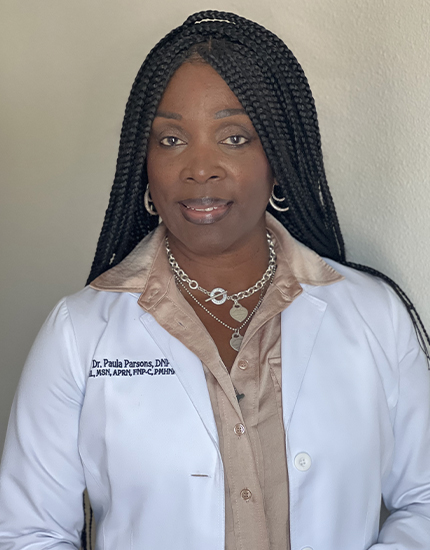 Elizabeth Handte, APRN, PMHNP-BC,
Psychiatric Mental Health Nurse Practitioner
Elizabeth is a Florida native, growing up in the Clearwater area. She completed her undergraduate education, earning a Bachelor of Science Degree, with Honors, in Nursing at the University of Florida in 1998. Elizabeth worked as a Registered Nurse at Shand's Hospital at AGH in Gainesville. In 2005 she graduated with Excellence from the University of Tampa with a Master of Science Degree in Nursing. She received certification from the American Academy of Nurse Practitioners as a Family Nurse Practitioner. Elizabeth worked as a Family Nurse Practitioner for 9 years before being introduced to and falling in love with the field of psychiatry. She worked as a Psychiatric Nurse Practitioner and then attended Jacksonville University for a Post Master's in Psychiatry before being Board Certified through the American Nurses Credentialing Center as a Psychiatric and Mental Health Nurse Practitioner. Elizabeth provides psychiatric evaluations, medication management, and ongoing treatment of adults. Elizabeth also has completed the DEA X-waiver certificate and works in the field of AddictionManagement. This waiver allows her to prescribe medications in the treatment of those interested in seeking treatment for opioid addiction or Opioid Use Disorder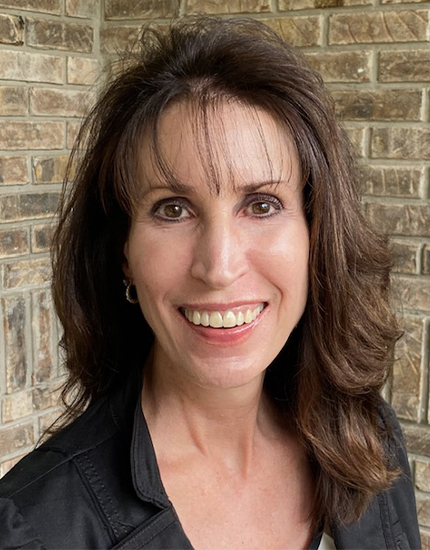 Burton Burt, MS, MCAP, SAP, SAE
Registered Mental Health Counselor Intern
Burton completed his Bachelor's degree in Psychology and then his Master's Degree in Addiction Counseling at Grand Canyon University. He is a Registered Clinical Mental Health Intern (RMHCI), in addition to being a Master Certified Addiction Professional (MCAP), Substance Abuse Expert (SAE), and Substance Abuse Professional (SAP). Burton was honorably discharged from the United States Army after serving his country for four years and enjoys working with the military and civilian community.
Burton's experience across a variety of treatment settings includes private practice, inpatient mental health/substance abuse, and outpatient mental health/substance abuse. Burton serves couples, families, and groups. He is passionate about being an agent of change while focusing his talents on helping others. It is rewarding for him to serve in the field of addiction counseling and get feedback from both clients and peers.
Burton uses various treatment approaches specific to each individual client. However, Burton believes the most important and crucial approach for his clients is to display active listening and a caring spirit. He also believes and has personally witnessed that when clients feel a sense of belonging, they can self-actualize and achieve the life changes sought!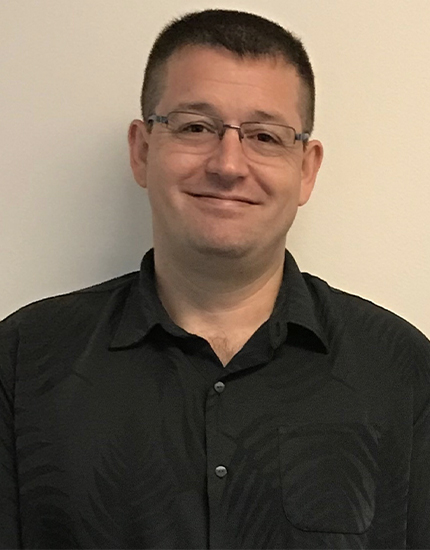 Drianna Law
Advanced Practice Registered Practitioner
Drianna N Law is an Advanced Practice Registered Practitioner with 15 years of experience in the nursing field and 6 of those as a provider. She is dual certified, specializing as Family Nurse Practitioner and a family Psych/Mental Health Nurse Practitioner. She has been certified as an Advance Practice Registered Nurse since April 2016 and continues to practice full-time. Drianna Law earned her first Master's degree in Nursing at the South University of Savanah and her 2nd Master's in Nursing/Psychiatric/Mental Health at the University of St Louis in Missouri. She primarily works in mental health and has experience with the mental health population with active acute crises, including depression, anxiety, bipolar disorder, schizophrenia, addictions, etc. She also has a wealth of knowledge involving children with Behavioral disorders including conduct, oppositional disorders, Disruptive Mood Dysregulation Disorder, and ADHD. She is committed to her practice and has the heart to help clients overcome crises and emotional phases that they may encounter throughout their lifespan.